Come Join us at the Farmhouse for Fir Fest, a celebration of our Douglas Fir trees that have created so many innovative Snowdon House products!
DATE: April 29th, 2017
TIME: 10am – 5pm
COOKING DEMONSTRATION: 2-3pm
1890 Mills Road, North Saanich, BC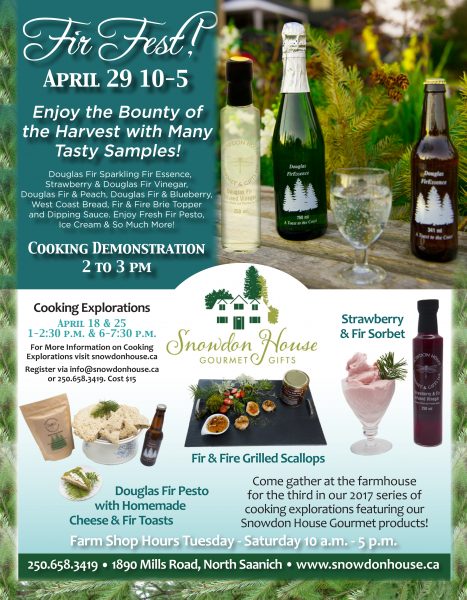 Sign up for the Douglas Fir inspired Cooking Explorations happening in April!
This month we're cooking up Douglas Fir Pesto with Homemade Cheese & Fir Toasts, Fir & Fire Grilled Scallops, Strawberry & Fir Sorbet. This is a tasting style cooking demonstration with generous tasting portions. Space is limited, so book your spot today!