About the Farm House Bed & Breakfast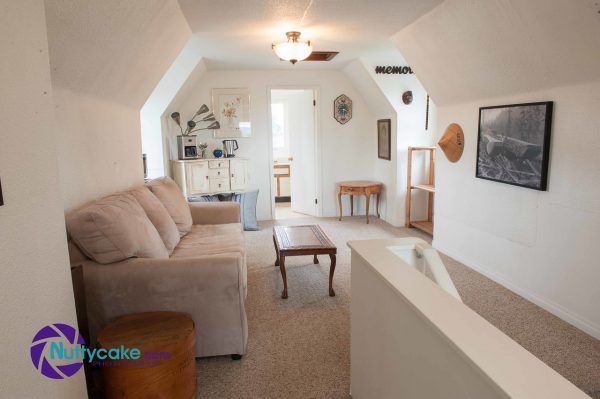 Come share our farm house situated on 4 acre farm close to the airport, ferries, beaches, Sidney, 10 km walking trail. 30 minutes to downtown Victoria. Cosy upstairs landing includes a shared bathroom, sitting and eating area, TV, free WiFi, microwave, and fridge. Two bedrooms upstairs in the farmhouse. You can choose to add a homemade breakfast for $7.50 each person. Can include handmade granola, homemade bread, jams, farm honey, fruit and yoghurt, eggs. Breakfast must be ordered in advance.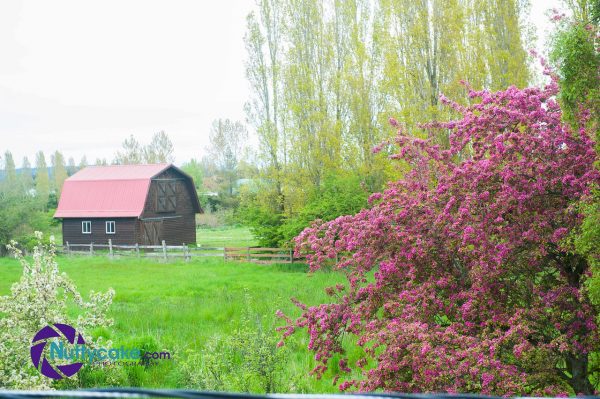 Book direct by calling Snowdon House at 250-658-3419, or book online through airbnb and Booking.com . Rates start at $79.00, based on two nights.
Check out our farm shop with a selection of gourmet items made from Douglas fir Trees grown on the farm. 
There are two rooms to choose from. Click on each link to learn more about the individual listing.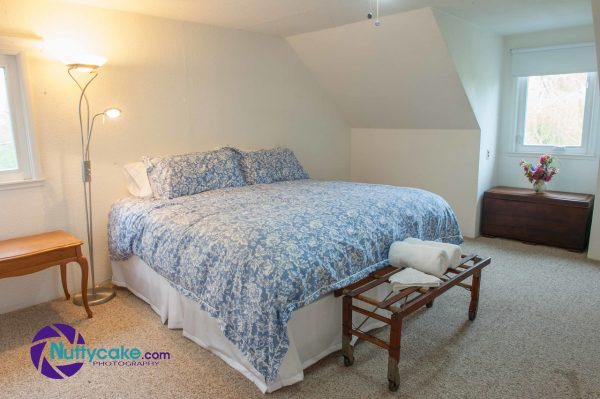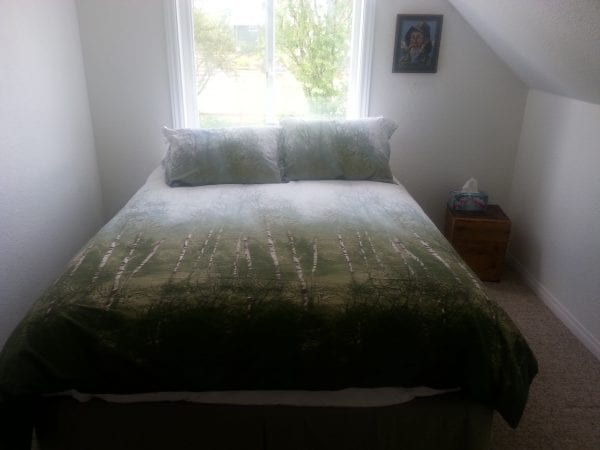 Testimonials
Our stay at Snowdon House B & B was wonderful!  The B & B is a lovely restored farmhouse keeping to its heritage; well kept and very clean.  The country setting of the B & B is beautiful and quiet.   Beds and linens are of high quality and extremely comfortable.  The upstairs area with bedrooms, a sitting room and bath is very cozy and private.
Our breakfasts were amazing with everything being fresh and homemade.  Our host, Laura is very personable and the service provided at her B & B is outstanding.  Snowdon House B & B exceeded our expectations and we highly recommend staying here. Great location, close to Sidney, the airport, Victoria and lots of tourist locations and amenities.  On site there is a beautiful gift shop with delicious gourmet foods and unique gifts, a must to see and buy gifts to take home with you.  We greatly appreciate Laura's genuine  hospitality for making out stay at her B & B a great experience during our vacation.
– Cindy and Grant Reekie and family
Laura is an amazing hostess and the food she prepared was absolutely phenomenal! The farm setting is very peaceful and this couldn't be a more convenient location if you're arriving in Victoria either by ferry or airplane.
– Lex Lobach
My wife and I stayed at the Snowdon Farm for three nights in late June. We had a wonderful time. Laura is a great innkeeper, and her breakfasts are fantastic (the eggs come from her own chickens). The farm is on four acres, so lots of flowers, plants, and herbs. The rooms are well appointed and beds very comfortable. Things start early on the farm and that was great for me (an early riser), so coffee for a morning walk to the back bay is available.
Laura also has a store where she sells all sorts of things she handmakes on the farm. The most unusual items are her vinegars and Brie toppers. We bought a bunch of the vinegar she infuses with Douglas fir pine needles-awesome!!. She is one of the most creative people I have ever met.
Highly recommend staying here. Very close to Victoria, Buchart Gardens, yet Location is quiet, relaxing and five minutes from Sydney, and both BC and WA ferries. Sydney is a beautiful little seaport by the way with great restaurants and shops.
– George and Julie Barnett Mesquite, NV