We are celebrating our 10th anniversary at the farm with the launch of the newest addition to our product line. Our one-of-a-kind papers have been printed on fabric and then sewn in Montreal. We have collaborated with a Montreal manufacturer to create a unique and beautiful collection of clothing and accessories.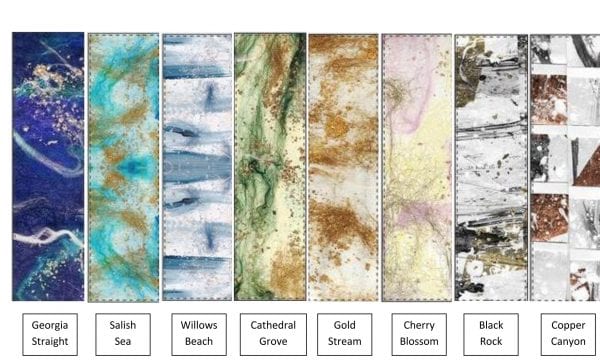 All garments are available in the colours shown.
For more information, and to purchase your own unique outfit, visit us at our Etsy store https://www.etsy.com/ca/shop/snowdonhouse or come to the Farm Store and shop in person.