Our stay at Snowdon House B & B was wonderful!  The B & B is a lovely restored farmhouse keeping to its heritage; well kept and very clean.  The country setting of the B & B is beautiful and quiet.   Beds and linens are of high quality and extremely comfortable.  The upstairs area with bedrooms, a sitting room and bath is very cozy and private.
Our breakfasts were amazing with everything being fresh and homemade.  Our host, Laura is very personable and the service provided at her B & B is outstanding.  Snowdon House B & B exceeded our expectations and we highly recommend staying here. Great location, close to Sidney, the airport, Victoria and lots of tourist locations and amenities.  On site there is a beautiful gift shop with delicious gourmet foods and unique gifts, a must to see and buy gifts to take home with you.  We greatly appreciate Laura's genuine  hospitality for making out stay at her B & B a great experience during our vacation.
-Cindy and Grant Reekie and family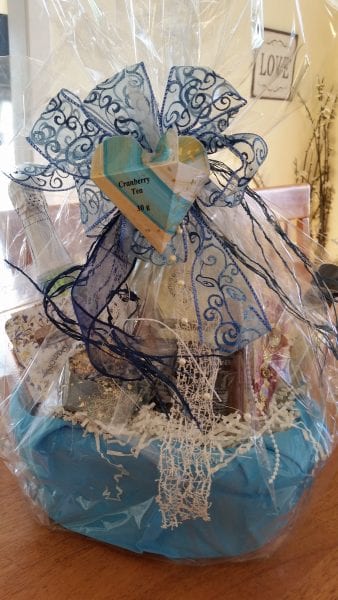 I was introduced to Laura at Snowdon House Gourmet and Gifts by a mutual friend. I had never been to the farm or their store before but wow was I missing out. I am a realtor and have been looking for great gift ideas for my clients when they purchase or sell a home and wanted something out of the ordinary and boy did I get it. The gift basket that Laura put together for me was amazing and my clients were so thrilled. Not only was the basket amazing but Laura made the process so easy. All I do is send an email with a brief description of the client and how much I want to spend and she emails me when I can pick it up and it's all done. I love it and will continue to get my client gifts from Laura. Thank you so much to you and your amazing staff!!
-Michelle Martin
'I was at the Marketplace in Vancouver on Wednesday and I bought the Douglas Fir Vinegar.  I made myself a cocktail when we got home and I have to say that was the most refreshing cocktail I've had. LOVED IT!I will be buying more vinegar and maybe other things in the future. Thank you so much for being so creative!'
-Bill Masters
'The Quinoa and Sweet Potato Soup from Snowdon House is a real treat: easy to heat up for lunch (takes about 20 or 30 minutes, so not super-quick, but worth the time). The mix of sweet potatoes, squash, pumpkin, and other vegetables makes an unusual taste treat — light and sweet — while the quinoa gives a chewy texture. The result is refreshing on hot summer days and even more satisfying when it's cold and grey, a filling soup with bright visual notes.'
-Audrey McClellan
'Hi,I was given a bottle of your amazing blackberry vinegar from friends in Sidney, BC and love it. Is there any store in Vancouver where I could by it or will I have to make a trip to Vancouver Island?'
– Thanks, Christine
'It has been an awfully long time since I've been in touch, although continuing to generously send your cards from my dwindling inventory to my friends. And such complimentary comments: "Thanks for the beautiful card." "Never have I seen anything like it." "Where could you find such a distinctive card?" Etc.

I think of my gorgeous Alaska trip in 2006 — can it be seven years ago already? — when my precious (only) daughter, her two dear children (my grandchildren) and I took that cruise. It was raining in Victoria and I vowed I'd like to come back some day and visit that enticing place, but have beautiful memories always even if I don't ever get back. Then buying the last of your dwindling stock of cards and what joy they have brought to so many of my friends and relatives ever since.

I feel so blessed that our pathways crossed.'
–Arlene