Douglas Fir Products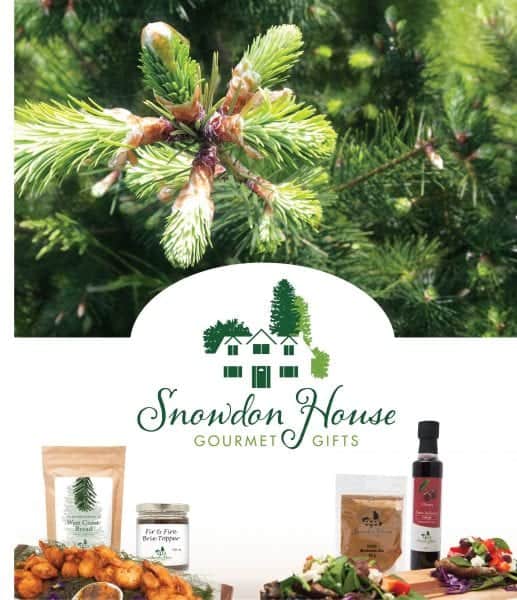 For adventurous foodies on the hunt for innovative local ingredients, Snowdon House is delighted to share our exclusive selection of food products featuring Douglas Fir essence, extracted from the needles. The delicate herbaceous flavour exhibits floral aromas with subtle pepper notes with a hint of lemon is infused into a variety of our fruit-infused vinegar blends.
The most original products are made from the 1,600 Douglas Fir trees that were initially planted as a Christmas tree farm on the property. Laura wanted to find a more sustainable and renewable use for the Douglas Fir Trees. Through extensive research, Laura discovered that West Coast First Nations traditionally made tea from the fir tips. Through creativity and innovative cooking & sampling, Laura developed a line of products that now include fruit-infused vinegars, Sparkling Fir Essence & brie toppers that feature the distinctive flavour of the Douglas Fir.