The farm shop is now closed, but watch for our pop-up stores.
We are taking phone & online orders.
Gourmet Products
See our shop for exotic offerings
Awesome Recipes
Make awesome dishes with our products
The Latest from Snowdon House…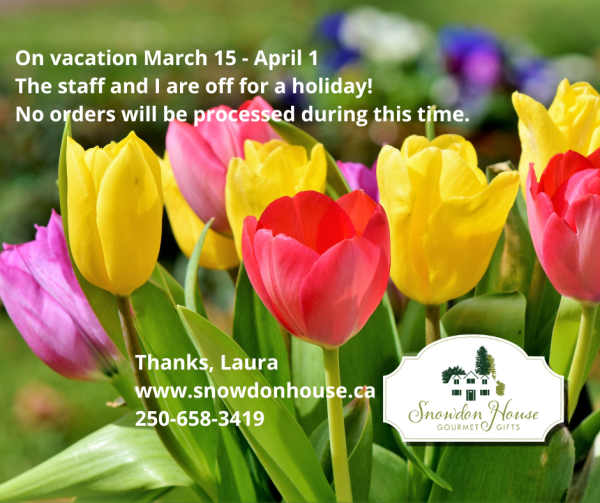 Just wanted to give everyone a "heads-up". Laura and the rest of her staff will be on holiday from March 15 to April 1.  No orders will be processed during this time.
Try our incredible Nasturtium Glazed Ribs recipe for your next barbecue. Your guests (and your taste buds) will thank you! https://snowdonhouse.ca/nasturtium-glazed-ribs/