Fruit Infused Vinegars
Vinegars that are bitter sweet!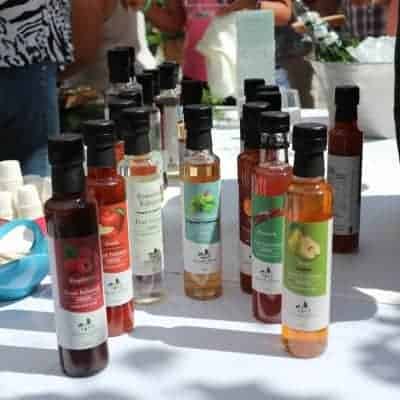 Our signature fruit-infused vinegars offer a delicate balance of tart and sweet, perfect to add to salads or marinades, and even to bubbly water for a refreshing and sophisticated alternative to cocktails or artificially sweetened sodas.
We make our fruit vinegars in small batches using white vinegar, and infuse them with the flavours of locally-sourced fruits, herbs and aromatics wherever possible, many of which are grown on our farm. Try our delightful combinations featuring essence of Douglas Fir, a flavour profile exclusive to Snowdon House, and harvested from our own 1600 trees.
Showing 1–12 of 14 results