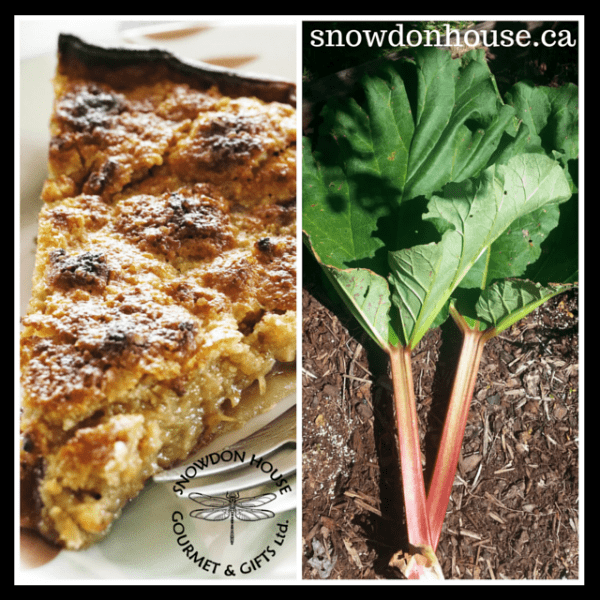 Rhubarb Crunch Recipe
1 cup of flour
3/4 cup of rolled oats
1 cup of brown sugar
1 teaspoon of cinnamon
1/2 cup of melted butter
4 cups of sliced rhubarb
Topping ingredients:
1 cup of sugar
2 tablespoons of cornstarch
1 cup of water
1 teaspoon of vanilla
In a bowl, combine flour, rolled oats, brown sugar, cinnamon, and melted butter. Mix ingredients in a bowl until crumbly. press half of your mixture into an ungreased square baking pan. Cover with rhubarb. For the topping, add sugar and cornstarch to a small saucepan and add 1 cup of water. Cook and stir until thickened. Then cook for an additional two minutes. Remove from heat. Stir in vanilla and pour over rhubarb. Top with extra crumb mixture. Bake at 350 degrees for 50 minutes.
This recipe was retrieved from http://www.rhubarbinfo.com/cobbler Visit the Rhubarb Compendium for more recipes!