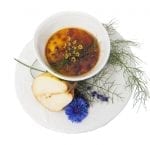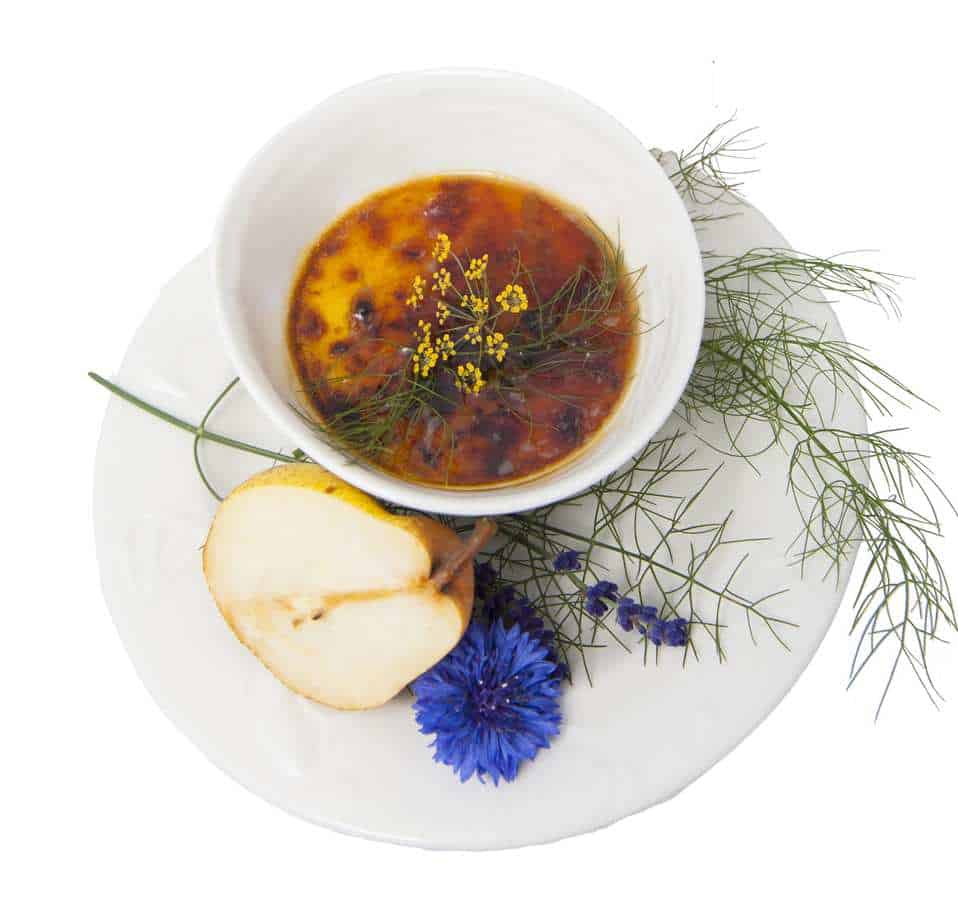 Coconut Crème Brûlée With Elderflower
Ingredients
6

egg yolks

2.5

cups

coconut milk

2

tbsp

Brown Sugar

6

tbsp

White Sugar

1/2

tsp

Vanilla Extract

1/2

bottle Snowdon House Elderflower Vinegar
Instructions
Preheat oven to 300 degrees.

Place Snowdon House Elderflower Vinegar in a pot and reduce to half the volume. Beat egg yolks, 4 tablespoons white sugar and vanilla extract until thick.

Pour coconut milk into a pot and stir over low heat until it almost comes to a boil. Remove the coconut milk from the heat and stir into egg mixture, beat until combined.

Pour mixture into a double boiler. Stir over simmering water until the mixture coats the back of a spoon, for about three minutes.

Pour into shallow heatproof bowls. Place bowls in a shallow pan full of water. Bake in oven for 30 minutes. Remove and cool to room temperature. Refrigerate for at least an hour or overnight.

Preheat oven to broil. Sprinkle the remaining sugar between bowls and place dishes under the broiler for sugar to melt for about 2 minutes. Watch very closely so it does not burn. Remove from heat. Top with Snowdon House Elderflower Vinegar.
Products used in this recipe: